Alfred Quest Line
Quest Line
For Her
Notes: Must be level 3 chef in order to see this quest.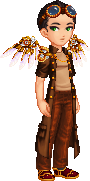 Alfred
Quest:
Adelaide's pretty down since no one from back home came. If I give you this recipe card, think you could make the recipe for me? It's popular dish from back home, it'll cheer her up a bit.
Request:
Completion:
Reward:
Chocolate Frosted Doughnut Recipe
For Her 2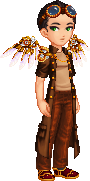 Alfred
Quest:
Did you make the dish? I'm sorry if it was difficult to get ome of the ingredients
Request:
3

Chocolate Frosted Doughnut
Completion:
This'll get her right back to normal. Thanks a bunch.
Reward: