NPC's
Introduction
Welcome to the Meet and Greet! Here you will be able to see meet our local NPC's! Each NPC's portrait will link to their respective Profession if they have one. Simply click their image and it will transfer you to that profession!

Relationships

Each NPC now has a heart image beside their name! As you gain favor with them you will gain heart colors. Doing things like giving them gifts will help make their relationship with you grow!
At this moment, we do not have much information on this new feature. So keep checking Solia Announcements and on here to see any updates!

Jean
Profession:None
Race:
Favorite Gift: None
Neutral Gift: None
Disliked Gift: None
Event List:
Artie
Profession:
Artist
Race:
Favorite Gift:
None
Neutral Gift:
None
Disliked Gift:
None
Event List:

Kale
Profession:
Tailor
Race:
Unaril
Favorite Gift:
None
Neutral Gift:
None
Disliked Gift:
None
Event List:

Katsu
Profession:
Blacksmith
And
Builder
Race:
Favorite Gift:
None
Neutral Gift:
None
Disliked Gift:
None
Event List:

Gary
Profession:
Farmer
Race:
Terran
Favorite Gift:
None
Neutral Gift:
None
Disliked Gift:
None
Event List:
Trixie
Profession:
Chef
Race:
Favorite Gift:
None
Neutral Gift:
None
Disliked Gift:
None
Event List:
Kit
Profession:
Tamer
Race:
Favorite Gift:
None
Neutral Gift:
None
Disliked Gift:
None
Event List: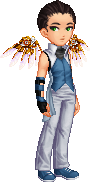 Alfred
Profession:
Sellbox and Evening Mailman
Race:
Steam Terran
Favorite Gift:
None
Neutral Gift:
None
Disliked Gift:
None
Event List:
Special NPC's
Adelaide
Profession:
Morning Mailwoman
Race:
Steam Terran
Favorite Gift:
None
Neutral Gift:
None
Disliked Gift:
None
Event List:
Arev
Profession:
Race:
Vaein
Favorite Gift:
None
Neutral Gift:
None
Disliked Gift:
None
Event List: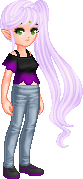 Ariel Faux
Profession:
Race:
Unaril
Favorite Gift:
None
Neutral Gift:
None
Disliked Gift:
None
Event List:
Clay Bostwick
Profession:
Race:
Terran
Favorite Gift:
None
Neutral Gift:
None
Disliked Gift:
None
Event List:
Elieth
Profession:
Race:
Vaein
Favorite Gift:
None
Neutral Gift:
None
Disliked Gift:
None
Event List:
Gina
Profession:
Race:
Unaril
Favorite Gift:
None
Neutral Gift:
None
Disliked Gift:
None
Event List:
Jumi
Profession:
Race:
Unaril
Favorite Gift:
None
Neutral Gift:
None
Disliked Gift:
None
Event List:

Maggie
Profession:
Race:
Terran
Favorite Gift:
None
Neutral Gift:
None
Disliked Gift:
None
Event List:
Mira
Profession:
Race:
Vaein
Favorite Gift:
None
Neutral Gift:
None
Disliked Gift:
None
Event List:

Raine Winters
Profession:
Race:
Solarian
Favorite Gift:
None
Neutral Gift:
None
Disliked Gift:
None
Event List:

Solvok
Profession:
Race:
Vaein
Favorite Gift:
None
Neutral Gift:
None
Disliked Gift:
None
Event List:
Tab
Profession:
Race:
Unaril
Favorite Gift:
None
Neutral Gift:
None
Disliked Gift:
None
Event List: