Races
Humanoid
Terran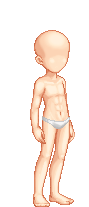 Terran are the most adaptable race of Solia. Regardless of the living conditions, they are able to adjust and make it liveable. Because of this, they're often found distasteful to races unable to adapt as easily and considered vermin.

Though adaptable, they are also fragile in their own way. Mob mentality is a failure of this race; they will rush off to war at the drop of a hat. So easily that they've been manipulated by even their own media and leaders not only to war with other countries, but among themselves as well. This has led to their destruction as a power and civilization. Now they live in a struggle to pick up the pieces. Though through their adaptability, they show no sign of failure or extinction.
Solarian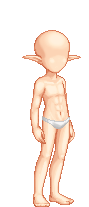 A common race very similar to the Terran. Though the only visible difference is their elongated ears. They pride themselves on being far superior to the Terran. Because of this, they are often regarded as pompous. They do seem to have slightly longer life spans than those of the Terran. This, however, is likely due to their more cautious nature and not because of any sort of racial superiority.

Though there is no proof, they claim - and are thought to be - the elder of the two races. Unlike the Terran, they are less eager and less likely to jump to war. Because of this, they're known to have greater numbers where they're found. They have never had a civil war nor have they ever lost a war. Many Solarians currently hold positions of great power.
Imp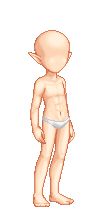 Imp is a derogatory term for someone who is of mixed backgrounds. Most commonly, a Solarian and Terran. For the most part Imps are not treated well. Physically marked with weak or half-traits, they're easy to spot and in times of hardship or war, they are untrusted. Because of this, they are often beaten or picked on in the streets.
They are often abandoned by one or both parents. Having an Imp child can mean ostracisation. Though some do not care, to live happily, they must move away from large cities or settlements.

Unaril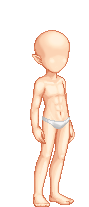 Known for being self-sacrificing, Unaril are often walked over. They are a Druid-like people who more often live in tribes in plains or woods than in cities. They believe all things have a soul and a right to live, and they will die to protect that. They've been known to go to such extremes as to take a bullet for someone who just finished beating them. Because of this they have grown to living as wanderers since they'll tear down their settlements and leave their homes should someone just ask them to. Those who live in cities do not often last long without the help and protection of friends or someone they care for and wish to protect solely. Many grow up in orphanages due to the cruelty of others involving them in wars and battles, where they are used as shields.
Unaril Plains:
No information yet
Unaril Forest:
No information yet
Unaril Coastal
No information yet
Vaein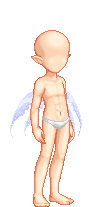 Vaein are creatures that have long enjoyed their peace. They protect their home with to-the-death determination, hiding away and often never leaving it. Only recently have some Vaein begun to leave their cities. This has alarmed many of the high-power Solarians. Though it's unknown where the Solarians got their information, they are aware this is abnormal.

Vaein have empathic abilities to the touch. Because of this, they are seen fully clothed. The Vaein live to a very specific age of 130 years, though no one is sure why that is and the Vaein aren't telling. They have very poor sight and hearing which is made up for by their very delicate wings. Their brittle wings cannot grant them flight; instead, they are used for balance and to sense vibrations. This allows them to sense their surroundings, giving them the advantage in some situations and a horrible disability in others.

Their primary city is Vayne. That lies in a cave that is behind a great waterfall in the side of a mountain. Guarded by Grue and Twins. People in the city of Vayne are extremely hostile to outsiders.

Kin
Their villages are normally hidden deep within forests. Very spiritual places that are guided by spirit animals. It is unknown if they are a native race or if they are simply Terrans that were enchanted by spiritual animals.
Cheetah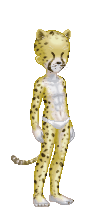 Fox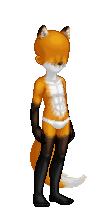 Panda
Tiger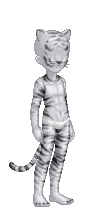 Wolf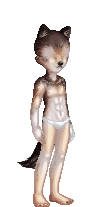 Monsters
No information Yet
Ghoul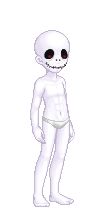 Mech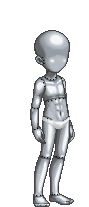 Succubus/ Incubus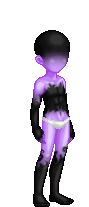 Ent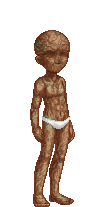 Zombie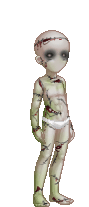 Mimi
No information Yet
Bunny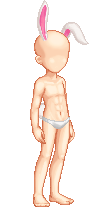 Cat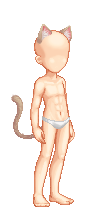 Mouse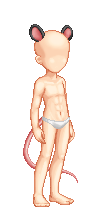 Husky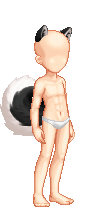 Unicorn